For free training info, enter your contact info below and also receive the corresponding technical whitepaper; proprietary and only from AFuzion.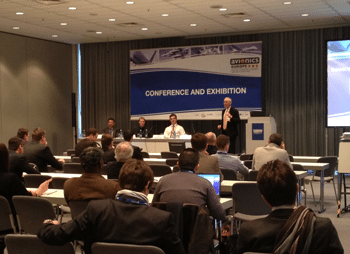 Avionics Systems ARP4754A Training Workshop
SYNOPSIS:
SAE-ARP4754A provides guidance for the development of aircraft and aircraft systems while taking into account the overall aircraft operating environment and functions. ARP4754 was long "suggested" for commercial avionics; the new ARP4754A is now required and increasingly mandatory for all avionics including worldwide militaries and UAV's beginning as early as 2017.  ARP-754A is commonly called "DO-178 for Aviation Systems", but it's really much different:  ARP4754A requires detailed Safety processes (ARP-4761) and data, systems-level planning, traceability, V&V and tight configuration management.  While bearing some semblance to DO-178, ARP4754A really covers the Avionics Development Ecosystem and is a mandatory foundation – it must come BEFORE DO-178C.  The processes for developing systems requirements are rigorous and formal processes must be proven in place before software and hardware development begin.
KEY FEATURES:
How ARP4754A fits into the Avionics Development Ecosystem including ARP-4761A, DO-178C, and DO-254

Differences between ARP4754 and ARP4754A

ARP4754A Planning – what is really required

Aviation Safety:  what is required for ARP4754A

Handling Derived and Safety Requirements per ARP4754A

System Requirements – What, Where, Why, and How

Planning, Development, and Traceability Processes for Systems

ARP4754A Documentation

ARP4754A Verification & Validation

ARP4754A Best Practices & Common Mistakes
WHO:
Attendees may include systems or safety engineers, managers, software/hardware engineers, quality assurance or certification personnel; no prior expertise required.
---
To Download Free Training Info & Sample Material, Please Contact the Afuzion Team