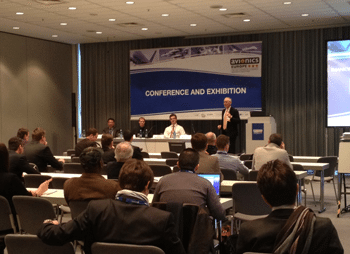 Avionics Systems ARP4754A Training Workshop
Request Free ARP4754A Training Info and Free Whitepaper
SYNOPSIS:
SAE-ARP4754A provides guidance for the development of aircraft and aircraft systems while taking into account the overall aircraft operating environment and functions. ARP4754 was long "suggested" for commercial avionics; the new ARP4754A is now required and increasingly mandatory for all avionics including worldwide militaries and UAV's beginning as early as 2017.  ARP-754A is commonly called "DO-178 for Aviation Systems", but it's really much different:  ARP4754A requires detailed Safety processes (ARP4761) and data, systems-level planning, traceability, V&V and tight configuration management.  While bearing some semblance to DO-178, ARP4754A really covers the Avionics Development Ecosystem and is a mandatory foundation – it must come BEFORE DO-178C.  The processes for developing systems requirements are rigorous and formal processes must be proven in place before software and hardware development begin.
AFuzion's training has been provided to over 23,000 aviation engineers from 1,000 companies in 30 countries; more than all other trainers in the world combined. Brief summary below; contact us for more free information.
KEY FEATURES:
How ARP4754A fits into the Avionics Development Ecosystem including ARP4761A, DO-178C, and DO-254

Differences between ARP4754 and ARP4754A

ARP4754A Planning – what is really required

Aviation Safety:  what is required for ARP4754A

Handling Derived and Safety Requirements per ARP4754A

System Requirements – What, Where, Why, and How

Planning, Development, and Traceability Processes for Systems

ARP4754A Documentation

ARP4754A Verification & Validation

ARP4754A Best Practices & Common Mistakes
WHO:
Attendees may include systems or safety engineers, managers, software/hardware engineers, quality assurance or certification personnel; no prior expertise required.
---
To Request Training Info plus free samples, please submit the following (* = Required; request rejected if * not completed):
Request Free ARP4754A Training Info and Free Whitepaper