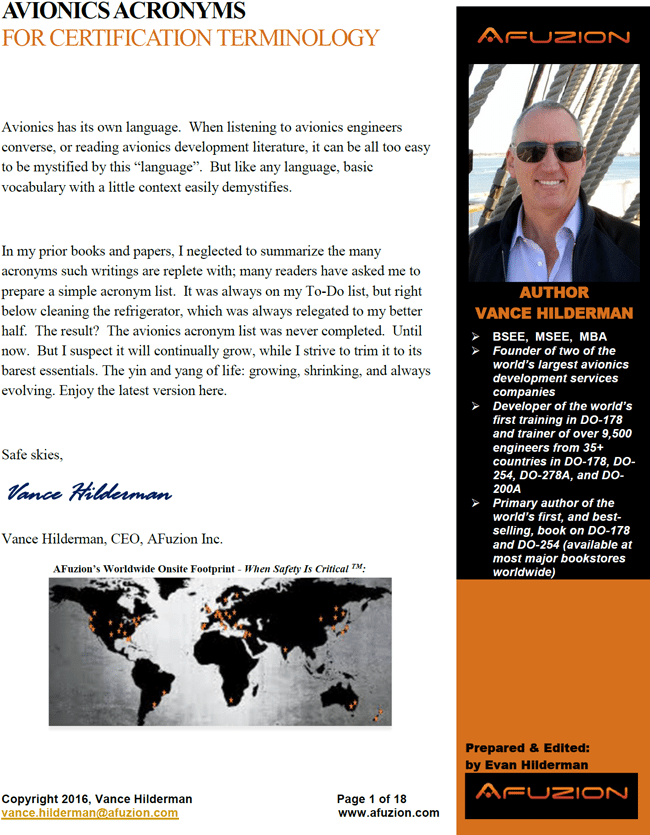 Avionics Acronyms – For Certification Terminology
Avionics has its own language. When listening to avionics engineers converse, or reading avionics development literature, it can be all too easy to be mystified by this "language". But like any language, basic vocabulary with a little context easily demystifies.
In my prior books and papers, I neglected to summarize the many acronyms such writings are replete with; many readers have asked me to prepare a simple acronym list. It was always on my To-Do list, but right below cleaning the refrigerator, which was always relegated to my better half. The result? The avionics acronym list was never completed. Until now. But I suspect it will continually grow, while I strive to trim it to its barest essentials. The yin and yang of life: growing, shrinking, and always evolving. Enjoy the latest version here.
Free: Download Remaining 10+ Page Paper Here